Test Preparation @ iae nepal
IELTS • PTE• SAT
Ace tests @ iae
We run IELTS PTE & SAT courses - classed by top notch teachers. Fees are reasonable but more importantly, we help you get the score you need in shortest possible time!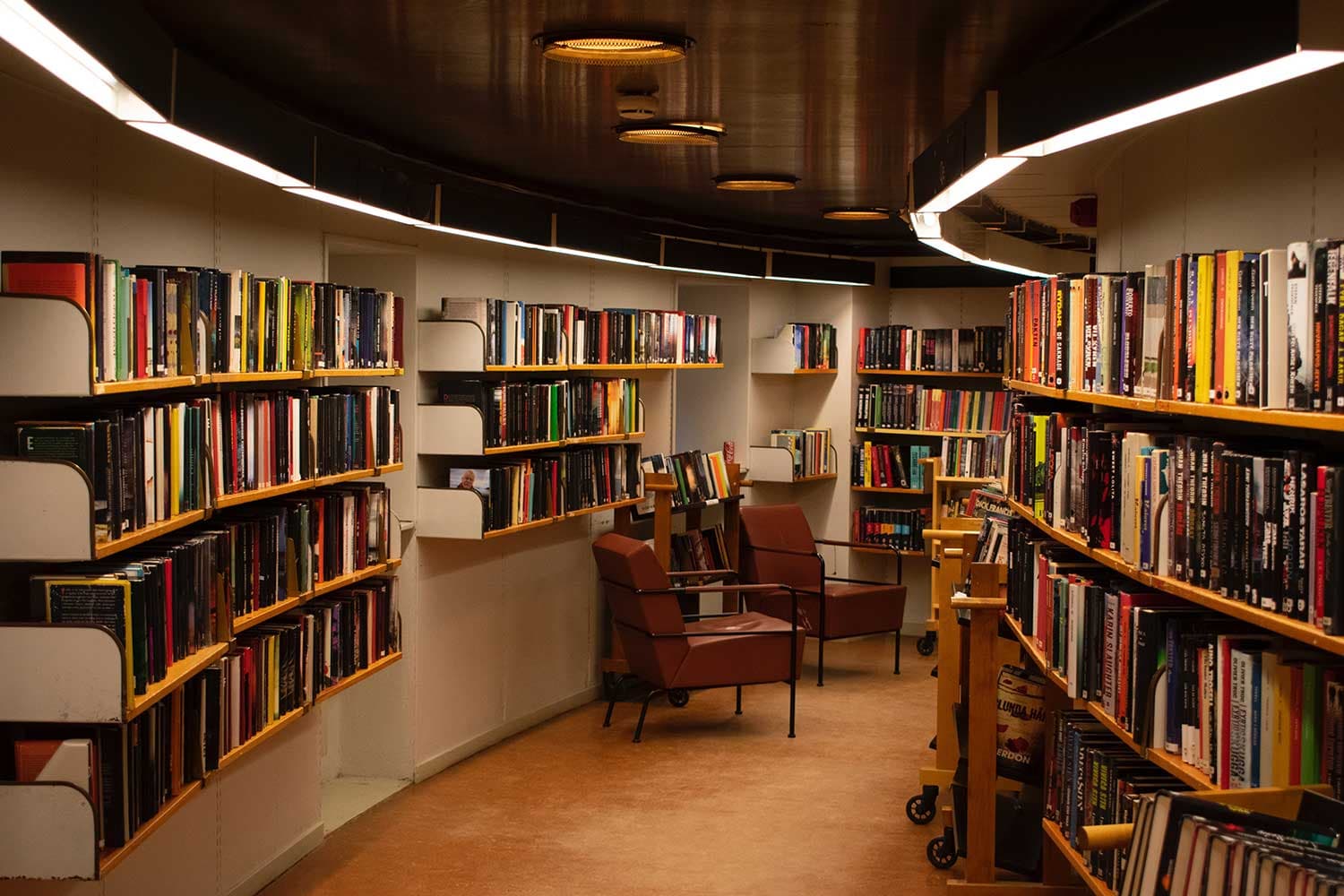 Good test scores maximise your chances of getting scholarships & visas
IELTS Classes at iae Nepal
Hugely successful prep classes for IELTS, PTE and SAT are available at iae GLOBAL Nepal, Dillibazar. Call us to book a seat.Call iae

New classes each Monday

· 5 week course ·
The IELTS classes @ iae work because we focus on scoring strategies from day one of your classses
Join free IELTS trial class @ iae!
IELTS @ iae
→ Duration:

5 weeks


→ Study format:

Classes Mon-Fri and mock tests each Sunday


→ Instruction:

Taught by British Council trained teachers
About IELTS™
→ Stands for International English Language Testing System
→ Mandatory English assessment requirement in a large number of countries and institutions
→ Alternatives include TOEFL iBT, CAE, PTE etc.
Test Format
Students are tested on 4 sections and each section is scored on a 9-band scale
Section
Listening
Reading
Writing
Speaking
Time
30 minutes
60 minutes
60 minutes
11-14 minutes
IELTS Test Fee
Currently, students are being charged NRs 27,100 by the British Council & IDP IELTS to register and sit for an IELTS test.
How to register?
Easy. We do this at iae NEPAL for our students as a cost-free service.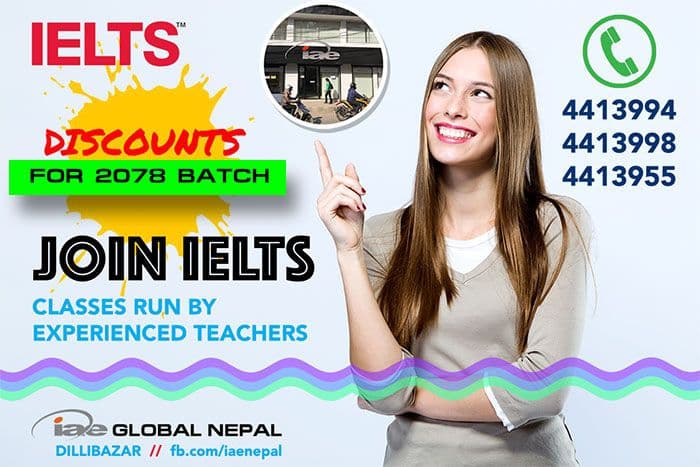 👋 5 Options in 5 Minutes
Get 5 personalized university options from a 5 minute call with us

↓

→
🇦🇺 · 🇺🇸 · 🇨🇦 · 🇬🇧 · 🇳🇿